Revolution in Concrete Industry- GREEN CONCRETE
Green concrete is a concrete which requires less energy in production and produces less CO₂ .
How Green Concrete is Produced ?
The main ingredient in concrete is cement and it consists of Limestone (Calcium Carbonate CaCO3).

During manufacture of cement, its ingredients are heated to about 800 - 10000C.

During this process the Carbon Dioxide is driven off.

Approximately 1 kg of cement releases about 900 gms of Carbon Dioxide into the atmosphere.

Therefore, green concrete came into existence to reduce the emission of carbon dioxide.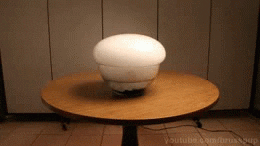 SUITABILITY OF GREEN CONCRETE IN STRUCTURES
Reduce the dead load of the structure and reduce the crane age load; allow handling, lifting flexibility with lighter weight.

Reduction of emission of CO₂ by 30%.

Increased concrete industries use of waste products by 20%.

Good thermal and fire resistance, sound insulation than the traditional concrete.

Improve damping resistance of the building.

No environmental pollution and sustainable development.

It requires less maintenance and repairs.

Compressive strength behaviour of the concrete with water cement ratio is more than that of conventional concrete.

Flexural strength of the green concrete is almost same as conventional concrete.
LIMITATIONS OF GREEN CONCRETE
By using stainless steel, cost of reinforcement increases.

Structures constructed with green concrete have comparatively less life than structures with conventional concrete.

Split tension of green concrete is less than that of conventional concrete
​GREEN CONCRETE APPLICATION
Source: Quora
Slideshare
TheConstructor